When I saw this story in the news last month, there were a lot of other things happening, so it kinda got filed.
This morning it showed up on the "scrolly thingy" and so before other stuff happens, here it is.
I haven't found any reports yet on the type of fur this bear may have, making it a "white" bear.
If you notice the language, the Biologists are "suggesting", and "believed to be..." but no facts yet.
If a sample is analyzed, I wonder if the fur is truly white, lacking pigment, or hollow, like the "white" Polar Bear?
Rare white grizzly bear spotted in Canada
The white cub, whose coat colour is caused by a recessive gene, was sighted in Banff National Park
May 24, 2020 12:56 PM (IST)
A white grizzly bear is seen on the side of the Trans-Canada Highway in a video taken by Harvie Heights resident Cara Clarkson on April 26.
A rare white grizzly bear
has been spotted in Canada's Rocky Mountains.
A family out for a drive on a remote highway in Banff National Park came across the young white bear searching for food in the snow with a brown bear along the side of the road.
Cara Nelson, who shot video of the rare sighting last month, told CBC:
"We're talking polar bear white.
For us, it was a once-in-a-lifetime opportunity. Which is probably the only reason we decided to slow down and take a little bit of video of it, because normally we could come across bears on a regular basis."
The bear's white coat colour is down to genetics. Kris Hundertmark, assistant professor of wildlife ecology at University of Alaska Fairbanks,
suggested that the white coloration in bears
can be attributed to an unusual recessive gene.
A
recessive gene
would need to be present in both parents for
the cub to have a white coat.

The white cub belongs to the grizzly bear subspecies
and is
different from the Kermode bear, or "spirit bear", which also have whi
te fur caused by a rare recessive gene, and are a
subspecies of the North American black bear.
In a statement, Parks Canada said: "The sub-adult grizzly and its sibling are known to Parks Canada and have been spending their time between Banff and Yoho national parks in Canada. These grizzlies are believed to be about 3.5 years old and this will be their second year away from their mother.
"The unique white colour is
believed to be caused
by a natural colour phase variation. Grizzly bears are typically brown, black or blonde, however there have been records of grizzly bears with a
white colour phase variation.
This is unusual for grizzly bears but has been seen before.
"Human and wildlife safety is of the utmost importance to Parks Canada. Observing wildlife in their natural habitat is a privilege that comes with a responsibility to treat wildlife with the respect they deserve and need. Keeping wildlife wild is a shared responsibility – we all have a role to play."
The Independent
The white cub, whose coat colour is caused by a recessive gene, was sighted in Banff National Park A rare white grizzly bear has been spotted in Canada's Rocky Mountains.
www.tribuneindia.com
Is this a precursor, an indication that "Winter is COMING!"? aka, Ice age....
Is an alarm going off, deep in the unknown coding of Grizzly Bear "junk" DNA, the Created Intelligence in its DNA being triggered?
Earth and Nature sending FRV's that are perhaps triggering a genetic camouflage program?
It'll be interesting to watch for more "Rare" white critters showing up, I'm thinkin'!
It reminded me of the discussion about Polar Bears in this thread: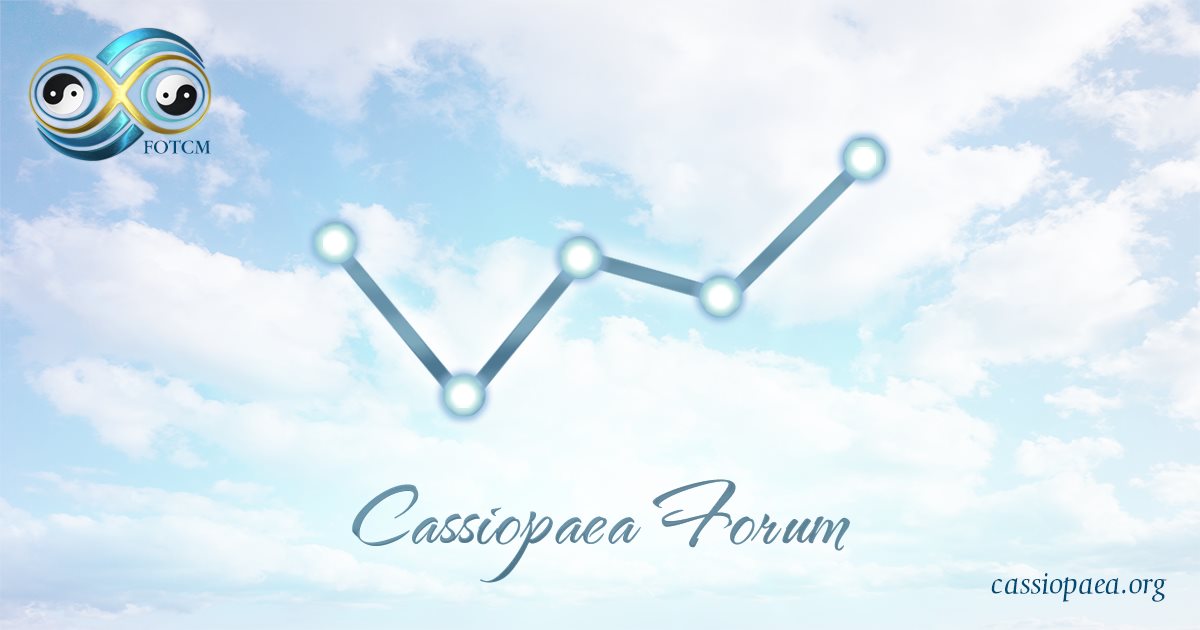 I apologize for having left the main topic of this thread, I did it because I thought there could be some relationship in the topics covered. This is a thread about evolution, or the lack thereof; intelligent design. You think that some ancient texts talk about this sort of thing, or that...

cassiopaea.org